KU Law School's Field Placement Program
An Art Externship for academic credit is available thru the KU Law School's Field Placement Program for a KU law student who has an interest in legal issues related to museums and the arts. The extern position is assigned as needed to work on matters of concern to the staff at the Spencer Museum of Art. The position is supervised by an attorney in the KU General Counsel's Office.
Sponsored jointly by the KU School of Law and the Office of the General Counsel, the Art Externship position is for a second- or third-year student in good standing at the KU School of Law. The extern ideally will have completed, or be currently enrolled in, courses in contract law and intellectual property law, including copyright.
Extern's Tasks
The extern's tasks are expected to include research, drafting, and analysis concerning:
Copyright, including licensing and fair use of works, and researching status, holders and works that have passed into the public domain
Contracts, including, among others, consulting agreements, contracts with artists to create commissioned works, publication agreements, release forms (e.g., photography and video)
Museum's relationship with students and others who create works either as independent contractors or as workers for hire
Collection of payments not remitted
Various other matters, possibly including reviews of laws that apply to standards and practices for collecting works, ownership claims, and determinations of provenance.
Externship is Uncompensated
The externship is uncompensated and is among positions at government agencies and not-for-profit organizations for which academic credit is available through the Field Placement Program at the School of Law. Information about the Field Placement Program is available at: law.ku.edu/field-placement-program.
In the fall and spring semesters, the extern may choose to receive between two and six hours of credit. Each credit-hour represents 42.5 hours of work. The extern must enroll for at least two credits and work at least 85 hours.
Interested students may apply by submitting a letter explaining their interest in, and their qualifications for, the externship, along with a resume to:
Steve Allton, Associate General Counsel
Office of the General Counsel, University of Kansas
1450 Jayhawk Blvd., 245 Strong Hall
Lawrence, KS 66045-7535
Current Art Law Extern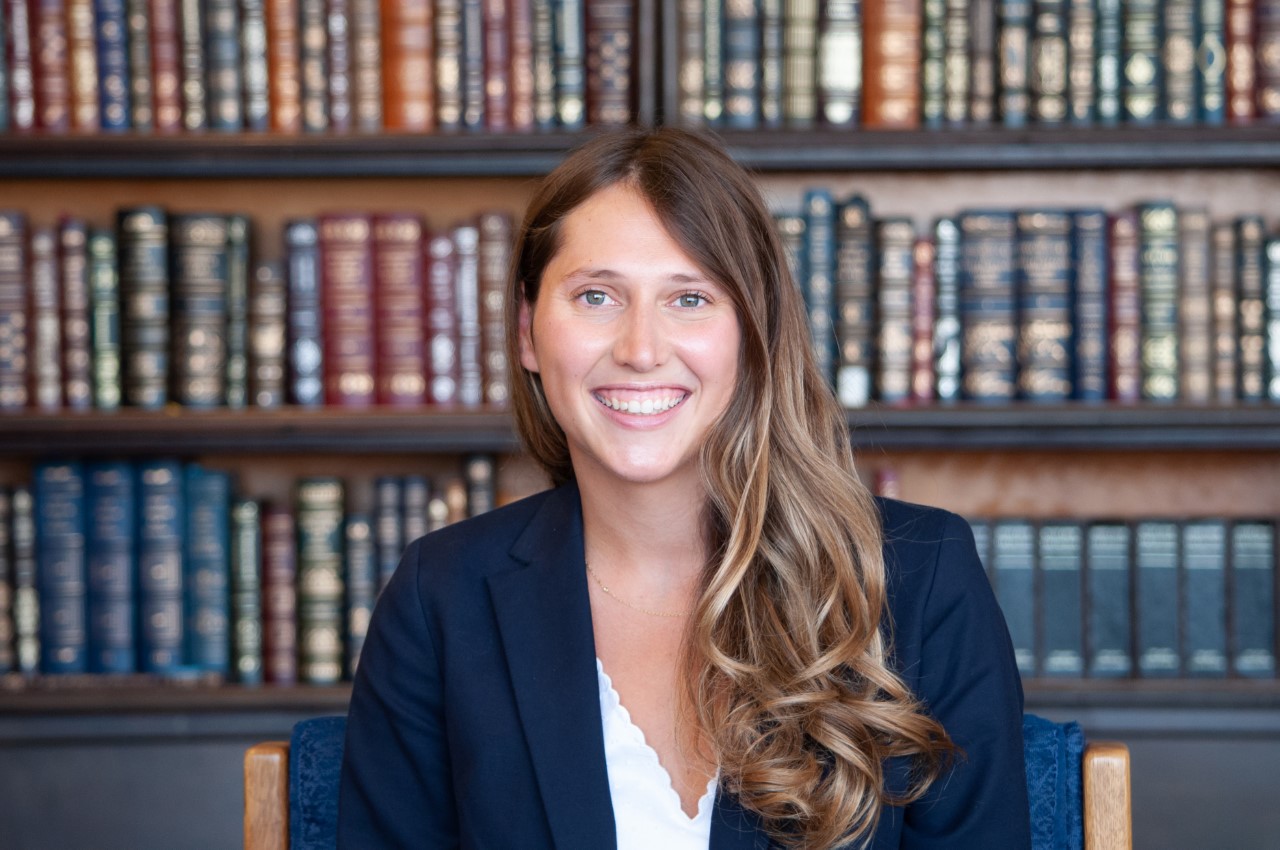 Megan Gannon (2022-2023)
Past Art Law Externs
Hannah Pachunka (2021-2022)